Details

Category: The Painting Process
Hits: 906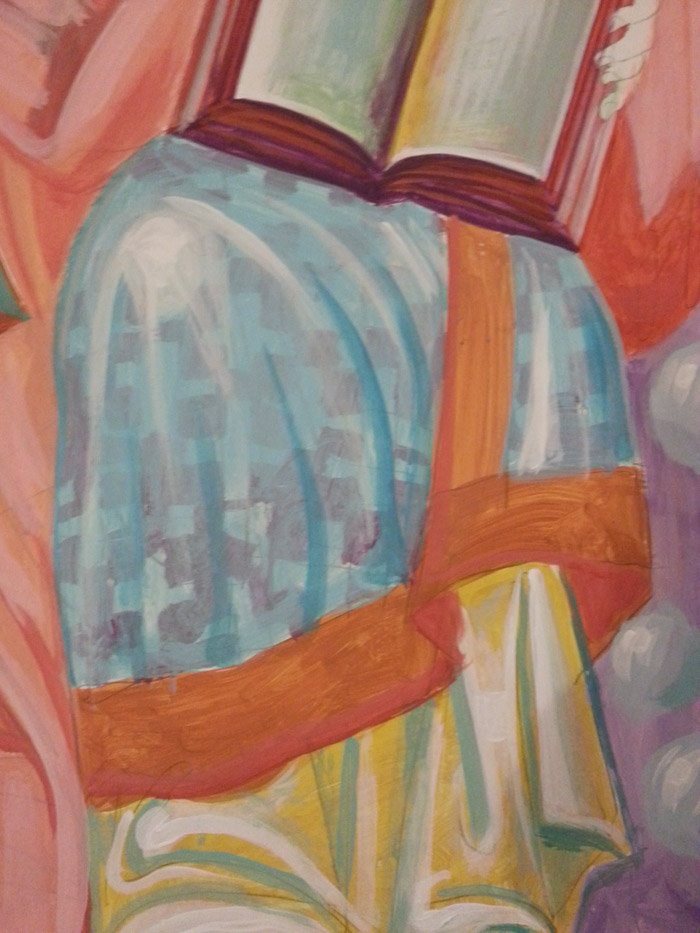 Christ the Great Archpriest, acrylic icon on wooden board, 2016, by Stamatis Skliris

On Saturday April 16, 2016, I finished "Christ the Great Archpriest" for the Church of St Nektarios in Ano Voula (Greece). The heaven is His throne and the earth is a footstool for his feet. That is why I placed him as seated on the clouds.

The light creates a synthesis. It functions as a cinematographer who places everything in such a way that the vestments shine as if it is a supra-worldly sunshine, "luminaire" supernatural.
We have a conversation of colors. Pink, rose, and yellow function as "extras" which show the light blue "sakkos" of a vestment of the Great Archpriest.
It is as a play/game of decoration. As a shield with a symbol of the Cross as Constantine the Great made it.
The posture of the body of the Great Archpriest is despotic. His gaze is loving, with understanding and sympathy. Since the throne on which the icon will be placed is aside and is not illuminated, I have put an emphasis on His eyes with an exaggeration, which was necessary.