Details

Category: The Painting Process
Hits: 606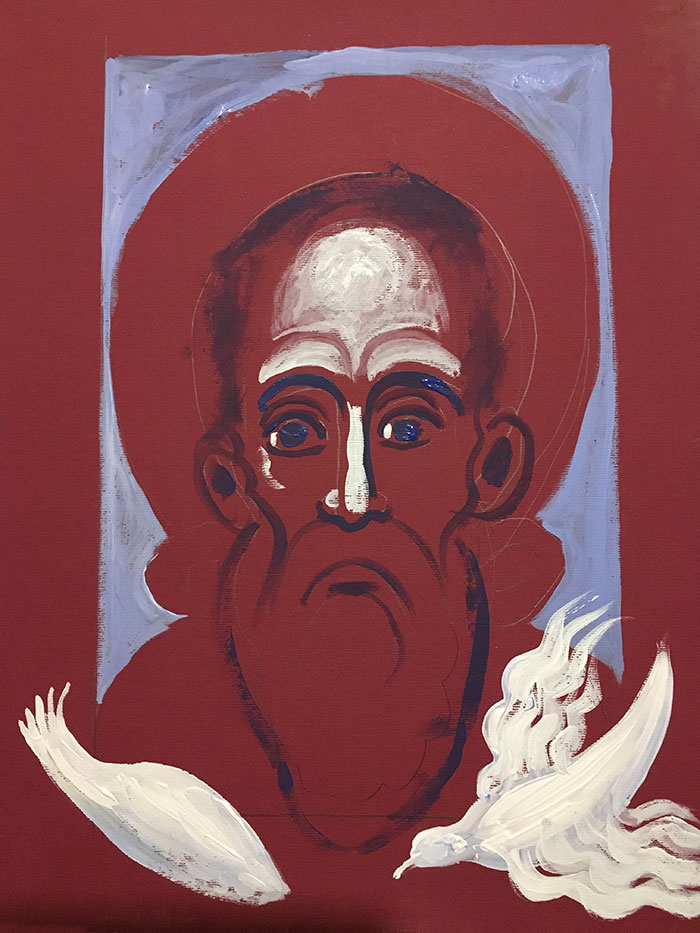 St Maximus the Confessor with a bird and a fish, acrylic on cardboard, 2018

We make sparkling acrylics. The color of raw Siena raw, minimum of the burnt umbra, with yellow and white. We pass all the white a little more out with a sparse break with a brush with a soft hair and a very thin layer.

Illumining with pure white.