Details

Category: Angels of Victory
Hits: 825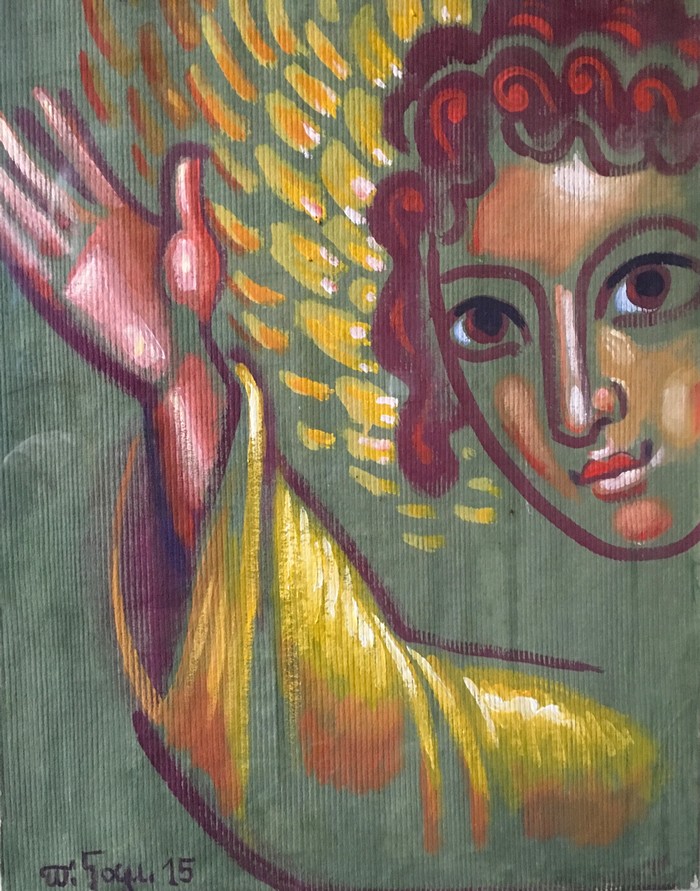 MONDAY 17 FEBRUARY. 8:30 pm, Gallery "IANO", Stadium 24, revealed the great truth that the angels and the saints are not indifferent. Painting exhibition by Gianni Nazlidis, with nine works of Fr. Stamatis Skliris under the general title Angels Are Greeting US.
The meaning of the works is that the ANGELS are not only heavenly creatures, but they descend and are among us on earth. They love us, they care for us and protect us. This attitude where the angel looks out of our window and leans towards us reveals the great truth that angels and saints are not indifferent, but always in love with people. YOU ARE NEVER ALONE!!!
---
Την ΔΕΥΤΕΡΑ 17 ΦΕΒΡ. ΩΡΑ 8.30 ΣΤΟΝ «ΙΑΝΟ», Σταδίου 24,αποκαλύπτει τη μεγάλη αλήθεια πως ΑΓΓΕΛΟΙ και ΑΓΙΟΙ δεν είναι αδιάφοροι
ΕΚΘΕΣΗ ΖΩΓΡΑΦΙΚΗΣ ΤΟΥ ΓΙΑΝΝΗ ΝΑΖΛΙΔΗ, ΟΠΟΥ ΣΥΜΜΕΤΕΧΕΙ ΚΑΙ Ο π. ΣΤΑΜΑΤΗΣ ΣΚΛΗΡΗΣ ΜΕ 9. Έργα υπό τον γενικό τίτλο ΑΓΓΕΛΟΙ ΜΑΣ ΧΑΙΡΕΤΟΥΝ.
Το νόημα των έργων είναι πως οι ΑΓΓΕΛΟΙ δεν είναι μόνο ουράνια πλάσματα, αλλά κατεβαίνουν και στη γη είναι ανάμεσα μας, μας αγαπούν , μας προσέχουν και μας προστατεύουν. Η στάση αυτή όπου ο ΑΓΓΕΛΟΣ προβάλλει απ το παράθυρό μας και σκύβει προς εμάς, αποκαλύπτει τη μεγάλη αλήθεια πως ΑΓΓΕΛΟΙ και ΑΓΙΟΙ δεν είναι αδιάφοροι, αλλά πάντοτε σε σχέση αγάπης προς τους ανθρώπους. ΠΟΤΕ ΔΕΝ ΕΙΣΑΙ ΜΟΝΟΣ!!!