Details

Category: Byzantine Art & Postmodern Times
Hits: 1579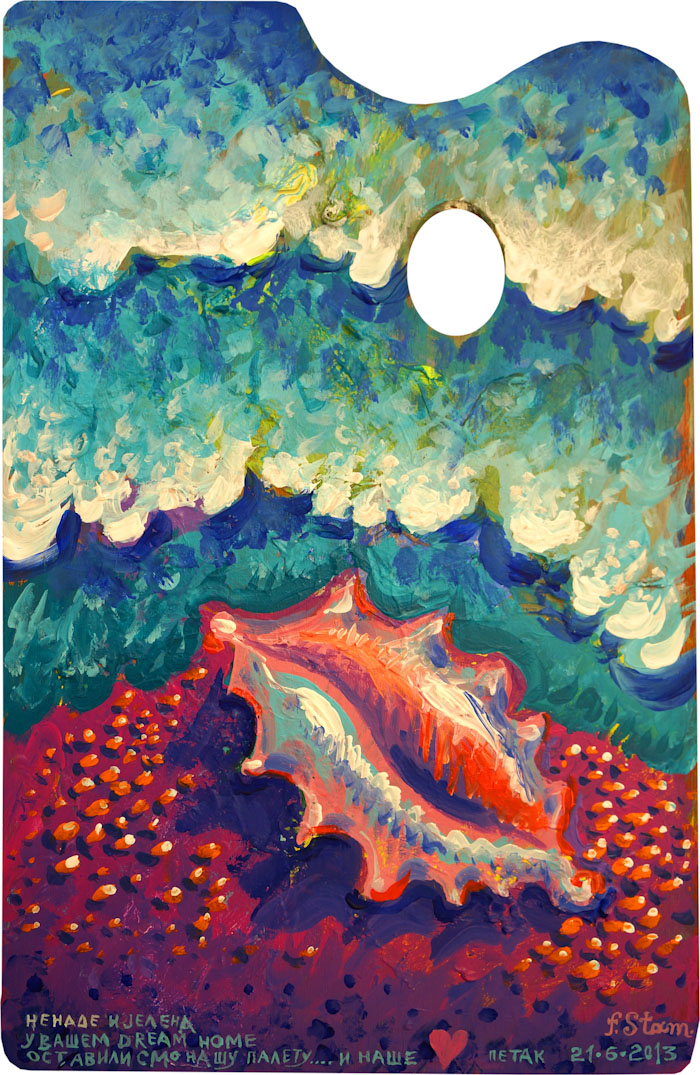 "Shellfish of Malibu", Acrylic on palette board, June 2013

The painting is painted as though we are looking from the very top of the coast, where the waves disappear as they hit the sand. On top of the sand sits a shell, which casts a shadow. The shadow gives the shell a sense of dimension. Because the waters land on the sand and then retreat backwards, they move quickly over the sand, which makes the sand sparkle. This is why each piece of sand is painted individually, as in the paintings from Sedona and Malibu 1.