Details

Category: Byzantine Art & Postmodern Times
Hits: 1528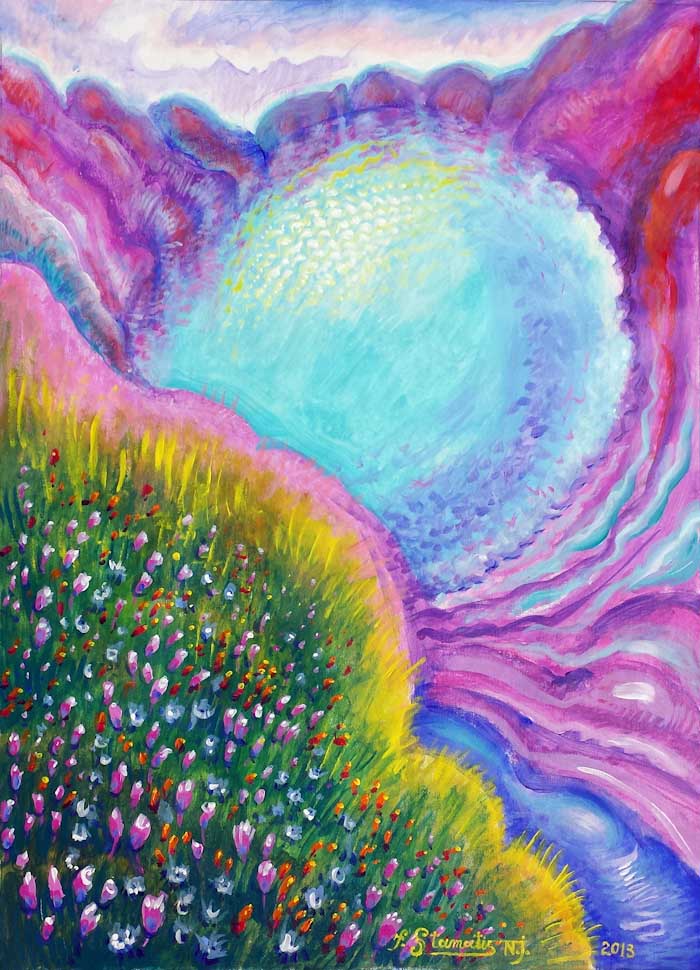 "Fireweed and Arctic Cotton", Acrylic on canvas, New Jersey, July 2013, Johns Hopkins Inlet

The rendering of the water's natural shine is not the focus of this painting. Even though the lake's surface is wrinkled with wavelets, the shapes and colors of the various elements are used to form a rhythm of colors and shapes. The lake is the main subject, with its turquoise color that does not appear horizontally, but as a balloon that lifts off the ground. Before us in the foreground is a slope with flowers that exude the joy of natural beauty.
In the background, surrounding the lake, wild reddish mountains stretch the perspective toward the back, and thus offer us an endless view. The scene is pervaded by a sense of loneliness and of man's awe before the boundlessness of nature. However, the colors of the flowers surround us with the sensation of thousands of delicate fragrances in the air, and sweeten the lonely desert landscape.