Details

Category: Byzantine Art & Postmodern Times
Hits: 1554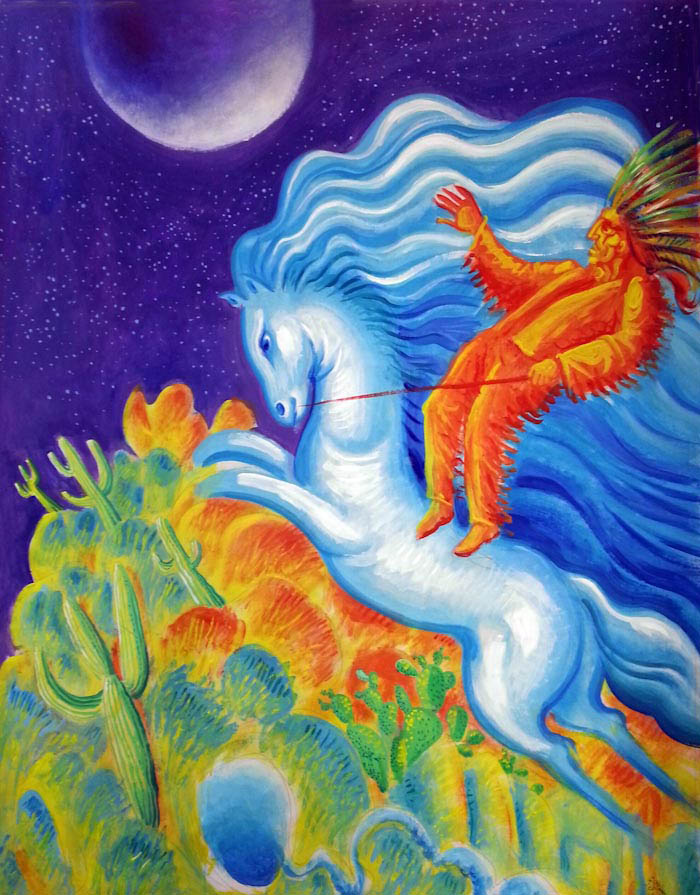 "Nighttime in Arizona", Acrylic on canvas, Phoenix - Neo Psychiko, July 2013

Night, with a huge moon and a silent starry sky above the landscape of rocks, shrubs, and cacti. A raging white horse in a blue dream runs through the Arizona desert with an upright rider, a mysterious Indian, on its back. Man has caught the animal, and the animal's momentum endangers man's balance. The silent and peaceful presence of the night and of the desert converse with the dynamic relationship between man and animal. And all those depicted are cast with the golden light of the moon.