Details

Category: Byzantine Art & Postmodern Times
Hits: 1815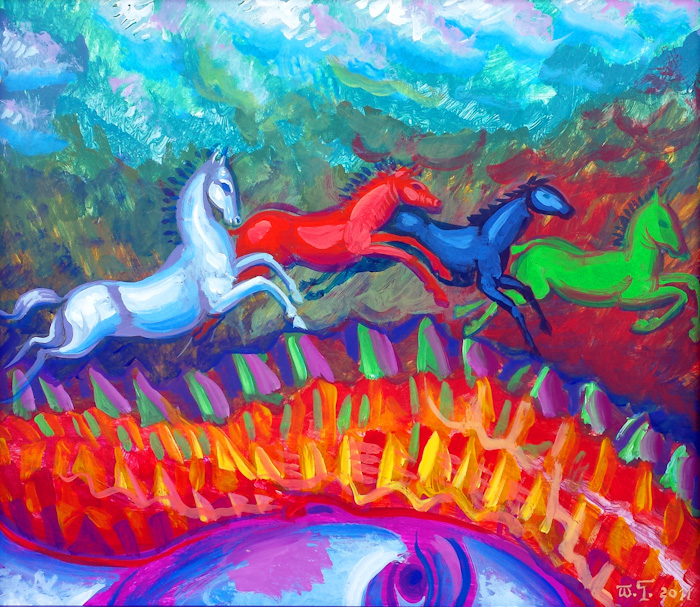 "The Dynamic Mother Earth and Horses", Acrylic on canvas, Athens, 2012.

Wild Horses of Indians galloping Arizona, on the very crust of the earth, while beneath them is personified the Mother Earth of Native Indians. The eye of the painter sees the surface of the landscape and understands that even in the most primal and deserted corners man exists.