Details

Category: Questioning Gaze
Hits: 373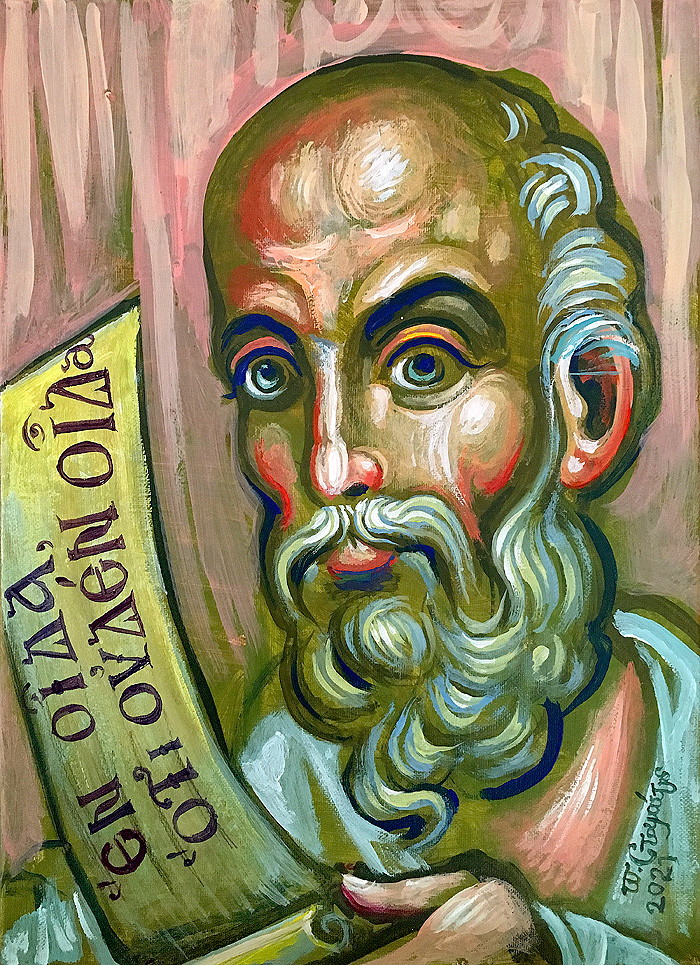 Socrates, "I know that I know nothing", acrylic on canvas, 2021
It should be noted that this (ἓν οἶδα ὅτι οὐδὲν οἶδα) is not recorded anywhere as a saying that Greek philosopher Socrates said, but only oral tradition exists, derived from Plato's account. But allow me a "poetic permission" to have painted it as an emblematic saying that summarizes the (as much as they could have it) HUMILITY OF THE ANCIENT PHILOSOPHICAL SPIRIT. And I also send a message to us "supposedly" theologians, to never believe that... we know God.
See this Fayum style painting as an example of a portrait with "internal mobility". Although a fixed head is presented, it has internal mobility. This is due to 1) the intense wave of the beards, 2) the right eyebrow (as we look), a break to the right, 3) the hairs that cover the ear, 4) the "questioning gaze" characterized by great thoughtful mobility, showing the unbridled concern of the gaze which is constantly questioned.