Details

Hits: 14670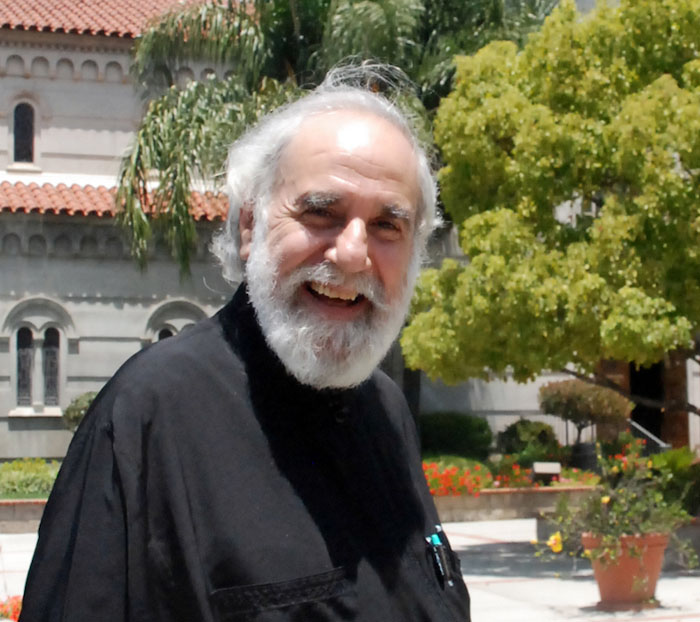 AN ART HELLENIC-ROMAN, BYZANTINE AND CONCURRENTLY CONTEMPORARY

"From a particular moment onwards our traditional art had touched upon my heart. I thought I had discovered a kind of a hidden, mystical beauty. I bathed in the light of the Byzantine icon regarding everything else as being secondary. However, I needed to find a way—after having lived out tradition internally—to express it in my own work in relation to the issues of our time. That is: I needed to act just as an ancient Hellene or a Byzantine would act if living in our times. I borrowed the bright colors and brilliant brush strokes from Impressionism and clothed them with the centripetal lighting of an Icon. It is thus, in my opinion, that emerged an art of painting similar to the Hellenistic, Greco-Roman, but, simultaneously, both Byzantine and modern. In other words, the East has moved closer to the West, and the so called secular art to that which is seen as sacred."
"Aπό κάποια στιγμή καί μετά ή παραδοσιακή μας τέχνη μέ χτύπησε στήν καρδιά. Νόμισα πώς ανακάλυψα μιάν ομορφιά μυστική. Λούστηκα στό φώς τής βυζαντινής εικόνας κι όλα τ'άλλα τά θεωροϋσα δεύτερα. Όμως έπρεπε νά βρεθή τρόπος, άφού εμβιώσω τήν παράδοση, νά τήν εκφράσω στό εργο μου μέ τόν προβληματισμό τής εποχής μας. Ό,τι δηλαδή θάκανε κι ένας αρχαίος Έλληνας ή ένας Βυζαντινός, άν ζουσε στίς μέρες μας. Δανείστηκα τά φωτεινά χρώματα καί τίς αστραφτερές πινελιές του εμπρεσιονισμού καί τά εδάμασα μέ τόν κεντρομόλο φωτισμό τής Εικόνας. Έτσι προέκυψε, νομίζω, μιά ζωγραφική σάν ελληνιστική, ελληνορωμαϊκή, αλλά καί βυζαντινή καί μοντέρνα ταυτόχρονα. Δηλαδή γεφυρώθηκε ή ανατο-λή μέ τή δύση καί ή λεγόμενη κοσμική τέχνη μέ τή θεωρούμενη ώς ιερή."
"A partir d'un certain moment notre art traditionnel m'a touché le coeur. J'ai pensé avoir découvert une beauté secrète. Je me suis baigné dans la lumière de l'icône byzantine et je considérais tout le reste comme étant secondaire. Mais je devais, après avoir vécu la tradition profondément dans moi-même, l'exprimer dans mon oeuvre avec la problématique de notre époque. C'est-à-dire, ce qu'il ferait un Grec ancien ou un Byzantin, s'il vivait à notre époque. J'ai emprunté les couleurs claires et les coups de pinceau brillants de l'impressionisme et je les ai domptés avec la lumière centripète de l'Icône. Ainsi a-t-elle résulté, à mon avis, une peinture pareille à l'hellénistique, grécoromaine, byzantine et moderne aussi. C'est-à-dire l'Orients' est approché de l'Occident et l'art dit profane avec l'art considéré comme sacré."
"I would begin with the words of one painter and professor at the Academy 'Bozar' in Paris, who is not a member of the Church. When he came to one of my exhibits in Paris and saw my Theotokos of Vladimir, he said, 'You know what, that you painted a copy of an icon from the 11th, 12th century, for me as a contemporary man, means nothing. It only means that people in the 11th century believed that the Theotokos gave birth to Christ. If you as a contemporary man want to preach Christ and the Theotokos, you have to find a contemporary manner of painting, so that we are convinced that that which you are preaching is true. Everything you transfer from the past, it is not real, that is, it's not yours; those are others who lived that faith and you only show us that they had faith.' This was the essential question for me. Secondly, the late Fr. Porphyrios, at one time in Athens asked me: 'Why do you iconographers put some sort of shadows on the faces, between the forehead and the nose?' My answer was that it was the Byzantine style. This holy man answered: "Do not stick to that! It is important that a Saint, when he is in the grace of God, is all in light and has no shadows. Please, portray that in the icons. This is reality! That is the truth of the Saint!' And he himself (Fr. Porphyrios) resided in light…"
Father Stamatis Skliris was born in Piraeus, the port of Athens, in 1946. At his baptism he was named after Holy New Martyr Stamatios from the island of Hydras. From the early childhood, he showed the artistic gifts and through his elementary and high school education, he began to paint and write church poems. Initially he completed the Medical faculty (1971), and then Theology (1976) at the University of Athens. He continues his studies in Belgrade at the Theological and Philosophical Faculty, attending lectures in Theology and Art History. His love and zeal for Theology and Art, defined him as one of the most knowledgeable Orthodox iconologos, iconographer and technotrope (designer and stylist) of icons, as well as of the ancient, medieval and modern art.

Along with his wife Marina he spent two years in Serbia, mostly in the Monastery of Cheliye, in the immediate vicinity of Fr. Justin (Popovic) – today St. Justin of Cheliye. During that period he decorated the monastery chapel devoted to St. Stefan the Decansky. He was initiated into the priesthood and since 1979. he has been serving in Athens.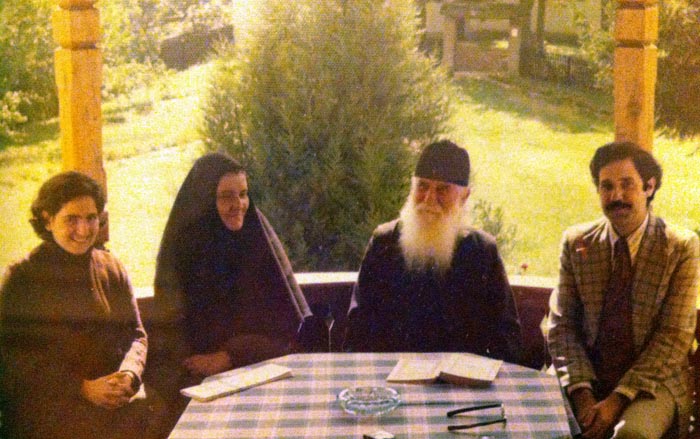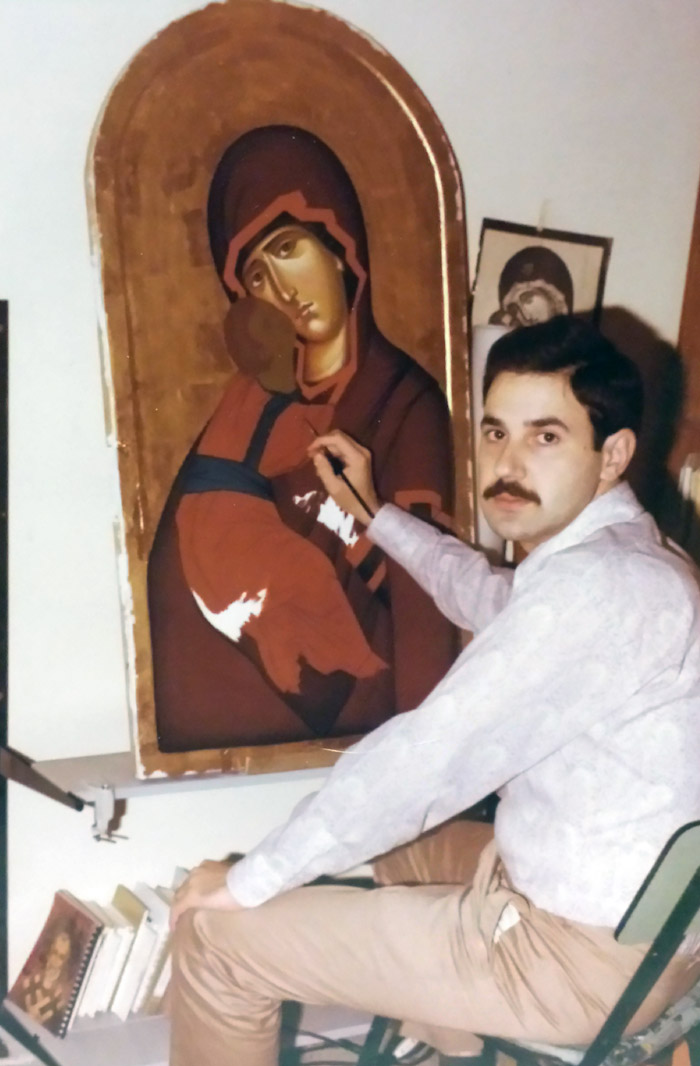 He is the author of numerous studies, articles and books on art, icon-painting and theology. His works have been translated into several languages, including Serbian (Art space in the Byzantine icon painting, In the mirror and in the riddle). He took part in numerous group and individual exhibition "Zigos" 1991, 1994, 2004. in Athens and , Salon d' Autone 1992, 1993, Salon des Artistes Francais 1993 in Paris, Brussels 2004. and Titanium in Athens in 2007. He had his works exibited in Serbia on several ocassions: The Dormitory of Princess Ljubica, the Progress Gallery and others.

If we could try to express in short the chief characteristic of Father Stamatis Skliris as iconographer, then we would use the words of Abba Justin of blessed memory (to whom Fr. Stamatis painted recently a beautiful icon-portrait): "brother Stamatis has long ago taken place on iconostas of Christ-like iconography and Christ-centered iconology of Orthodoxy". All his artistic, iconographic talent and activity of sacred art, of Incarnated God, man, God-created creation, Father Stamatis has based and developed on the Mystery of Christ – Son of God, Who is the Icon of Invisible God (Col. 1,15), Who became Son of Man through Incarnation, and thus appeared visible, describable, featured with colors and most particularly with the light – on a matter: paper, canvas, wood, wall, stone, metal.

Christ's Incarnation is the foundation and the key of Father Stamatis' Orthodox iconography and paintings.