Details

Category: Space-Time
Hits: 1295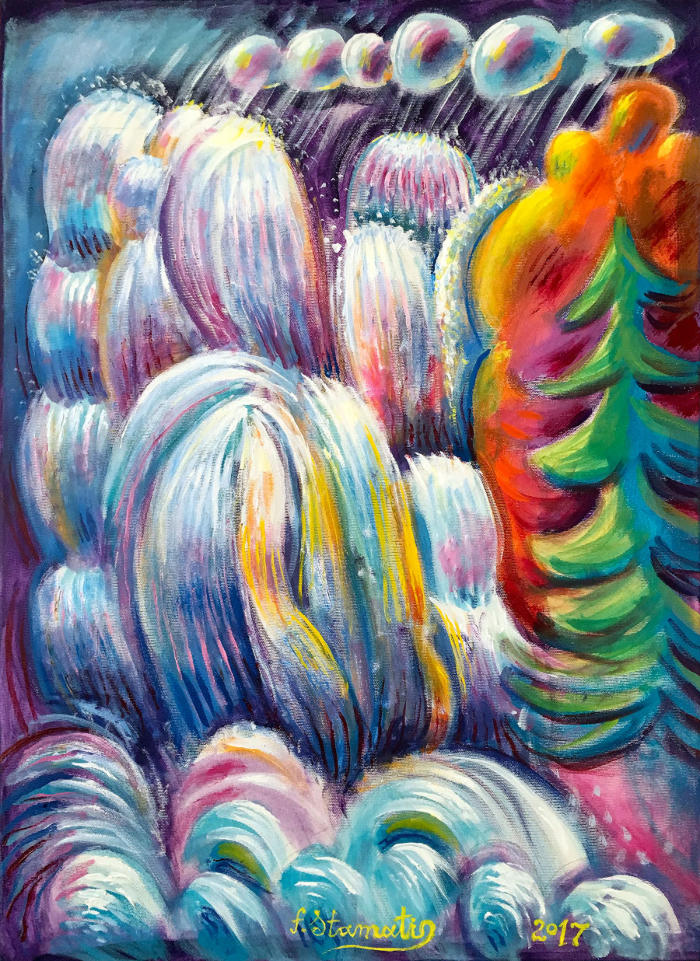 "Melody of Waters", Acrylic on canvas, December 2017

In this painting we see an abstract approach to the circle of life that water takes. At the bottom there is a lake, from which water evaporates, rises, and creates the clouds that are at the top of the painting. The clouds produce rain, and from the rain, waterfalls are created.
So, on the first level, which we can refer to as the scientific level, we have the circle of life that water takes. The result of this circle of life is a tree, which is painted in the right section of the painting. The scientific level, however, only provided the initial inspiration for the creation of this painting.
The most important part of the painting can be found in its rhythm. The way the water falls creates a sense of great movement, which is aided by the colors that are used. That is to say, when water has a color palette that ranges from orange to blue, it creates a powerful sense that something is happening to the water that causes it to move and to transform into different colors. Ultimately, this portrays the sense of the powerful role that water plays in nature. The approach in the painting is poetic, which is why I gave it the title, "Melody of Waters." From painting I was transported to music, and I borrowed a musical term to express the reality of the painting.