Details

Category: Space-Time
Hits: 1100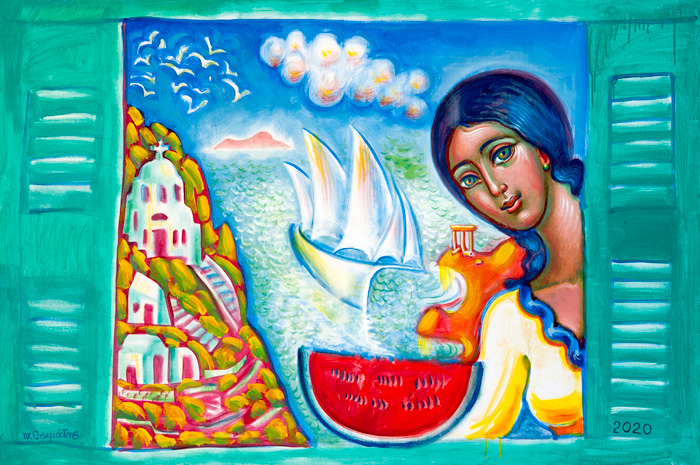 "A Window to the Aegean", acrylic on canvas, Stamatis Skliris, April 7, 2020
Fr. Stamatis painted the painting (which continues the series with Aegean landscapes, which move him very much anyway) wondering how difficult it is for everyone to stay indoors. He proposes aesthetic solutions that open the visual horizon of any person who remains confined to four walls of one room. He suggests hanging photos and paintings on the walls with landscapes that offer our eyes wide horizons and pleasant landscapes, which amuse boredom. In fact, the painting that will function figuratively as a psychic window has a painted window, from which we enjoy the landscape of the Aegean island with the chapel, the ancient remains, and the boat and with the girl who treats us all with the desired fresh watermelon. Ontologically, we live at home, but aesthetically we also enjoy holidays in our favorite Aegean. Good endurance and blessed Pascha to everyone! May we all exit our homes, when God allows!