Details

Category: Recent Works of Paintings
Hits: 654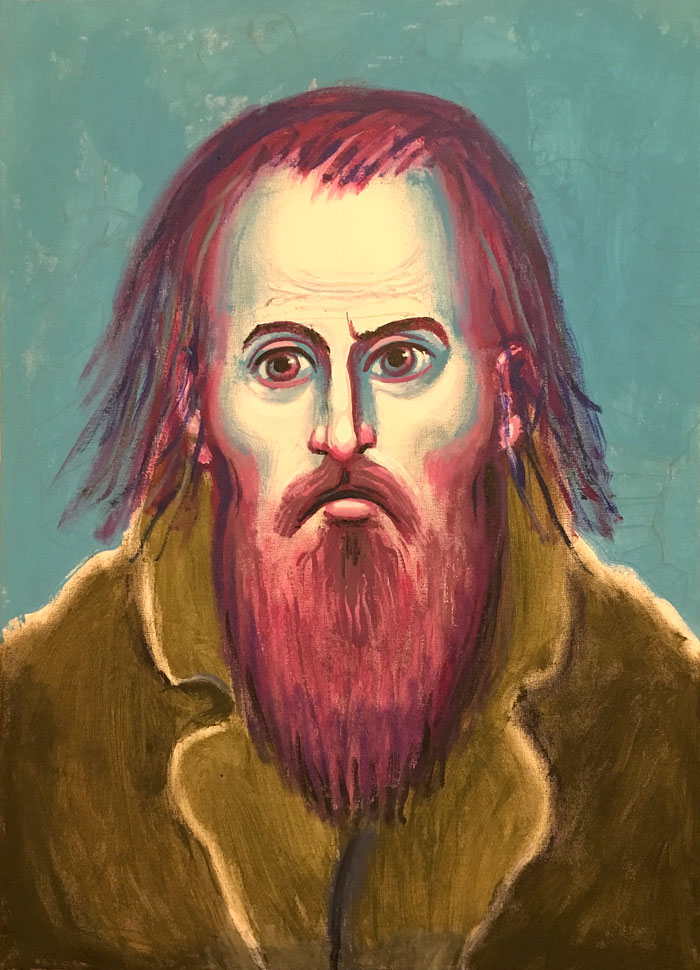 Dostoyevsky, acrylic on canvas, 2018

At first, I was thinking of filling the background with thick snow and the hero wearing a thick vest. I rendered the face with a transparent turquoise color, peripherally, and once I saw how the face is shining from the white color of the canvas I changed and left the canvas uncolored. When I saw that the portrait is unfinished, I thought that the cold snow was rendered as if it were inside and not around it.