Details

Category: Recent Works of Paintings
Hits: 267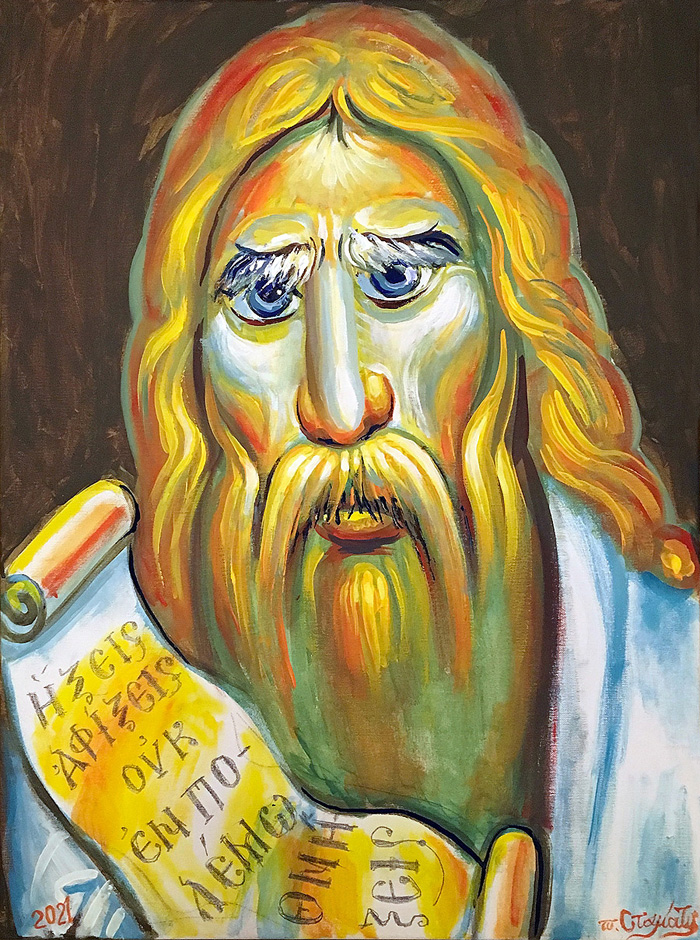 "The King and Ambiguous Oracle", acrylic on canvas, 2021, Stamatis Skliris
"You will go, you will (not) return, you will (not) die in the war"; ἥξεις ἀφήξεις οὐκ ἐν πολέμῳ θνήξεις. The phrase is attributed to Pythia the oracle of Delphi and signifies the ambiguity in the answers of oracles. This phrase could be taken to mean either that you were going to die or you weren't, depending on where you thought the sentence broke (after or before the word οὐκ); used even today to indicate an ambiguous meaning.