Details

Category: Recent Works of Paintings
Hits: 238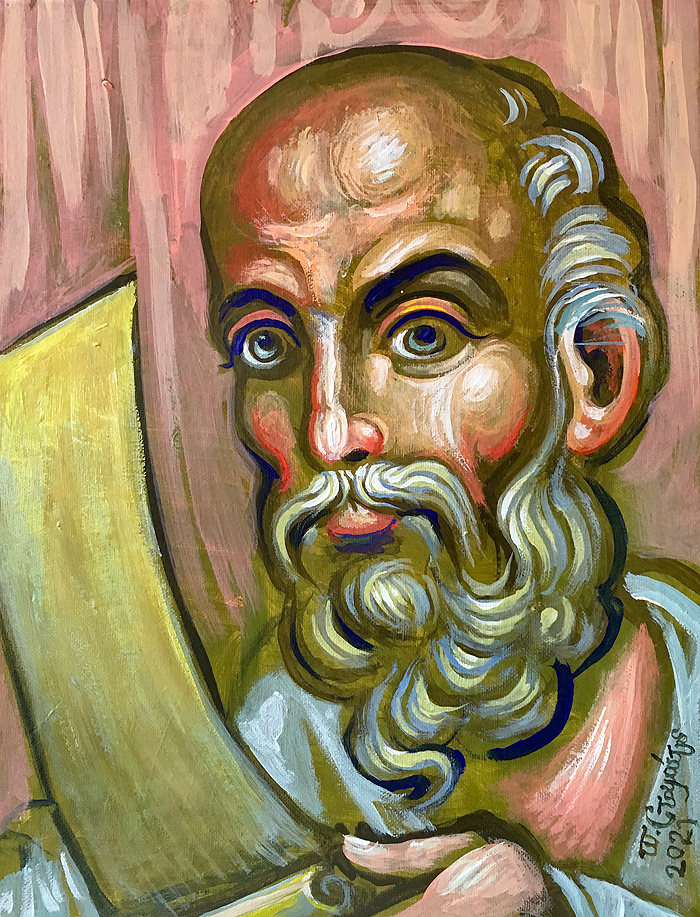 "Philosopher" (Fayum style), acrylic on canvas, Stamatis Skliris, 2021
See this painting as an example of a portrait with "internal mobility". Although a fixed head is presented, it has internal mobility. This is due to 1) the intense wave of the beards, 2) the right eyebrow (as we look), a break to the right, 3) the hairs that cover the ear, 4) the "questioning gaze" characterized by great thoughtful mobility, showing the unbridled concern of the gaze which is constantly questioned.