Details

Category: Holy Archangel Church, Saratoga, CA
Hits: 670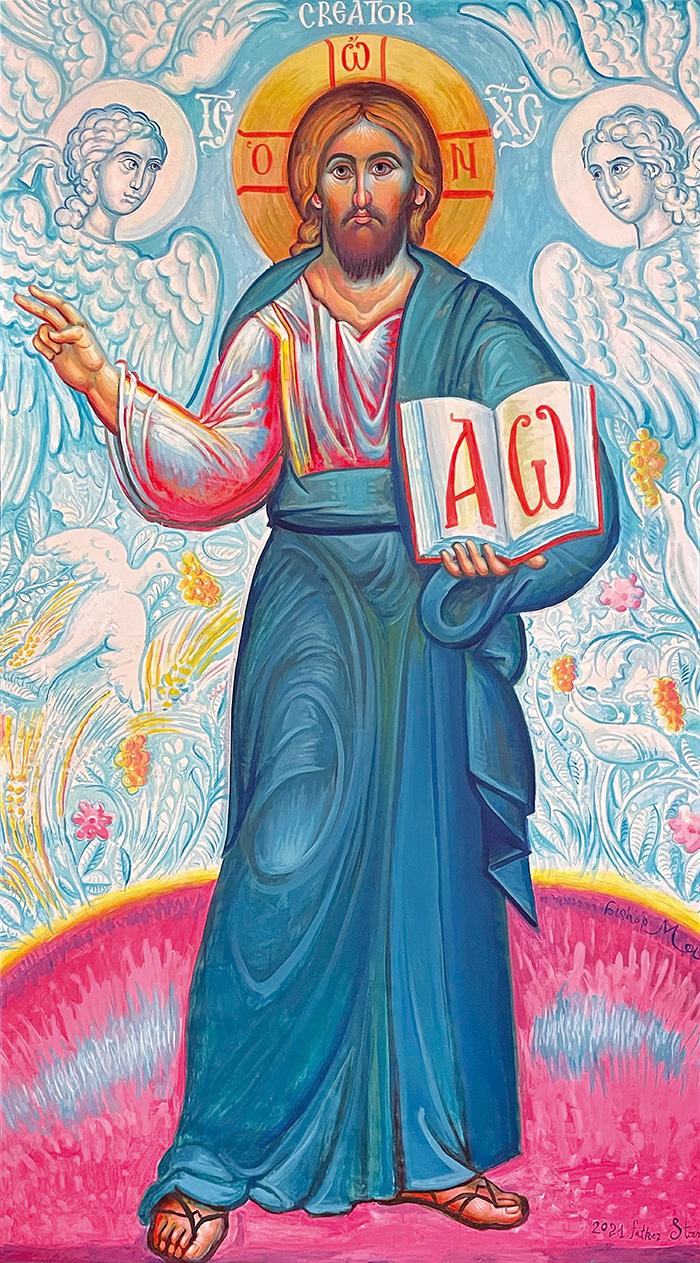 Christ of Saratoga, wall-painting, Holy Archangel Church, Saratoga, CA, Stamatis Skliris, 2020

Throughout May 2021 I painted this Christ, who now bears the inscription CREATOR, because it is saturated with angels, animals, and plants. It treads on the planet earth, which is peripherally framed by a yellow luminosity, which means that inside it boils liquid fluid ready to explode. The reddish color of the earth indicates that it is steeped in the blood of and murders. The only guarantee of peace is the face of Christ, the Crucified and Risen One. The Image discreetly focuses on the request of the whole planet to be saved from doom by adopting an ecological and peaceful way of life. The way the Icon is painted with the orthodox iconographic style (the fact that it is an iconization that will be performed in Orthodox Eucharist held in the Church), indirectly refers to the ontological basis of existence which is only the belief in the Resurrection and eternal life.

The Face and attitude of Christ is simple and free from more youthful artistic impressions. However, the whole environment is like creation bursting into calm praise for the fact that the existence that the Creator gives to the beings, is in itself the SURPRISE OF SURPRISES!